VPK: 4 and 5 years old
We offer Florida's FREE Voluntary Prekindergarten Education Program (VPK).
It is available each academic year for children turning 4 years old on or before September 1st.
We follow the Pasco County School Calendar (with slight variations).
Children will meet goals in Social, Emotional, Physical, Cognitive, Language, Literacy, Mathematics, Science and Technology, Social Studies, and The Arts.
Children are assessed twice a year and are prepared for Kindergarten by graduation time.
Extracurricular Activities include:
Music Lessons and Dance Lessons
(in association with The Forte School on the CCWC campus)
Technology Classes
We foster a Learning Environment for children through the Creative Curriculum for VPK.
This link provides further information on our curriculum.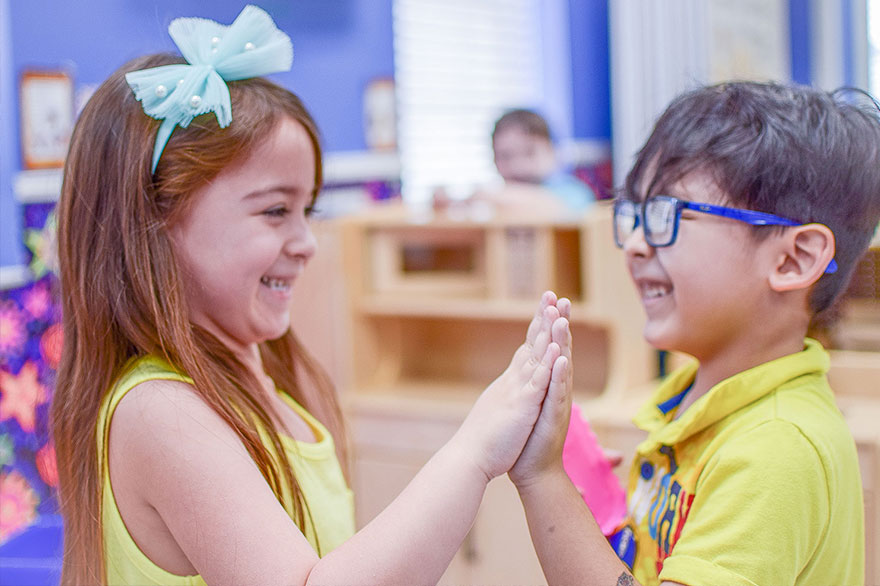 Teacher to Child Ratio
VPK = 1:11
(4 years old and after VPK hours) = 1:20
(5 years old +) = 1:25
We follow the Florida State Guidelines for teacher to child ratio which is 1 teacher to 20 children (ages 4 and 5 years old).